The Virginia Street Arts Festival returns to Waynesboro this October 12 and 13th, hosted by the Shenandoah Valley Arts Center.
2019 is going to be a BIG year for the Festival, most especially because we have an incredible (and incredibly large) wall.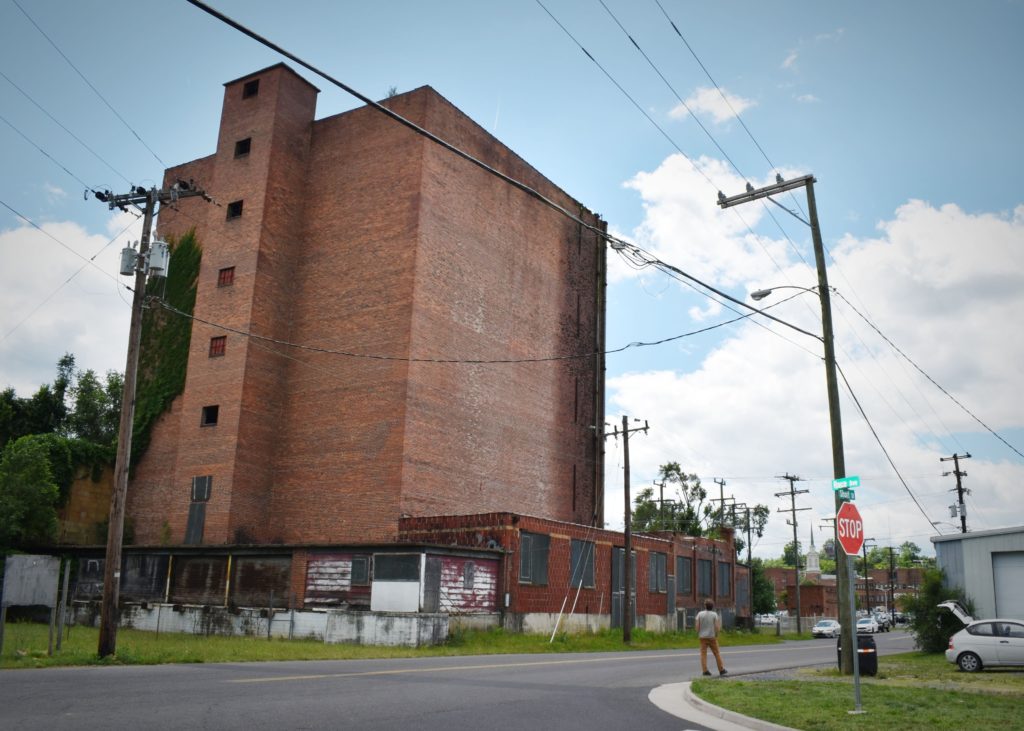 Let's paint the town at the Virginia Street Arts Festival, at the Virginia Fall Foliage Art Show! We'll be transforming Waynesboro's skyline, enlivening views from the South River Greenway, and celebrating art as a force of renewal.
Schedule
Join us all weekend at the Virginia Street Arts Festival.
FRIDAY, artist Julia Chon and Nils Westergard will continue work on public murals, located at or near 200 Race Avenue, Waynesboro, VA. Come early, or watch their progress throughout the entire weekend.
SATURDAY, join the Waynesboro Public Library for a Street Art inspired Teen Night, where from 6pm – 7:30pm teens can paint the book carts as well as enjoy pizza and games.
Of course, all day we'll be located downtown with the Waynesboro Fall Foliage Art Show, and we're looking forward to great exchanges between street art, fine art, and artisan creatives.
SUNDAY join us from 1-3pm for a closing celebration of live music and stencil street art. Terry Ward will join us for live stencil artwork, plus enjoy a drum circle from 1-2pm (everyone is welcome — bring your own drum!). Performances from Old Dominion Performance Arts Studio will be held from 2-2:30pm, and a Fire in the Belly Dance from 2:30-3pm. The Blue Ridge Children's Museum will be on-hand with information about their programs and future home.
Artists
Artists this year include Nils Westergard, an internationally renowned artist, whose work has been featured worldwide in spaces as diverse as London, Prague, Berlin, the Hague, Belgium and the Czech Republic.
Likewise, Julia Chon's murals have been featured in POW! WOW! DC on the Metropolitan Branch Trail and in the Pow!Wow!Korea mural festival. She is the founder and CEO of Kimchi Juice LLC and has been been recognized as a Teen Entrepreneur by Instagram. Having entered the art world at age 16, she takes inspiration from traditional Korean cultural symbols and seeks to unite the traditions of her grandparents with a contemporary aesthetic in her art.

Recently, a selective international biennial showed Terry Ward's paintings with art by Yoko Ono as well as Viggo Mortensen (the actor and artist of "Lord of The Rings" fame), Bruce Conner, Loren J. Munk, and other notable world creative figures. Ward art has also been museum-exhibited or gallery-hung next to pieces by famed artists Martin Puryear, Grandma Moses, Lewis Hine, Kenneth Snelson, and Arnoldo Pomodoro plus Renaissance master Albrecht Durer and Art Deco wonder Maxfield Parrish. Terry Ward's art has been on display at MoMA, The Corcoran, and a Smithsonian-affiliate –as well as on digital highway billboards from Chicago to Los Angeles. Four museums plus Al Gore and Jimmy Carter own Ward art –also famed artists Sally Mann and the late Cy Twombly. Ward was honored with what by chance turned out to be the last-ever solo art show in the New York Mercantile Exchange inside the landmark World Trade Center/World Financial Center complex. Ward in the past was an art department director with an elite private residential educational enterprise in New England and concurrently was an art teacher with Loudoun County near DC. Ward was also a voice on regional National Public Radio affiliates and founded the PublicRadioArtSpace. By invitation, the artist painted the "largest legal street-art roof-mural in New York City." Ward also showed in numerous NYC group shows (and seeks gallery representation there some day). Knighted "for cultural service" (according to accompanying papers), by a European country some years ago, "Sir Terry" Ward (AKA GrumpyVisualArtist) as of 2019 is both an honorary life member of the Bushwick Collective (the urban-revitalization through street-art mural-making nonprofit that created the now-famous Brooklyn Mural District) and a fine arts teacher with Virginia's Albemarle County Public Schools. Ward's art has been pictured or mentioned in "Smithsonian," NPR.org, "Hyperallergic," NY-1, "ArtGeek," "ArtSlant," and in regional broadcast media.
Thank you Sponsors
Many thanks to our sponsors: E-N Computers, Lowe's Home Improvement, United Rentals, W. Lowrie and Jillian Tucker, DuBose Egleston Jr., Wassenaar + Winkler Architects and Planners, Free Range Electric Tractor, Bloomaker, and the Shenandoah Valley Arts Center.
If you would like to help bring fresh color and excitement to Waynesboro, please contact us for sponsorship opportunities!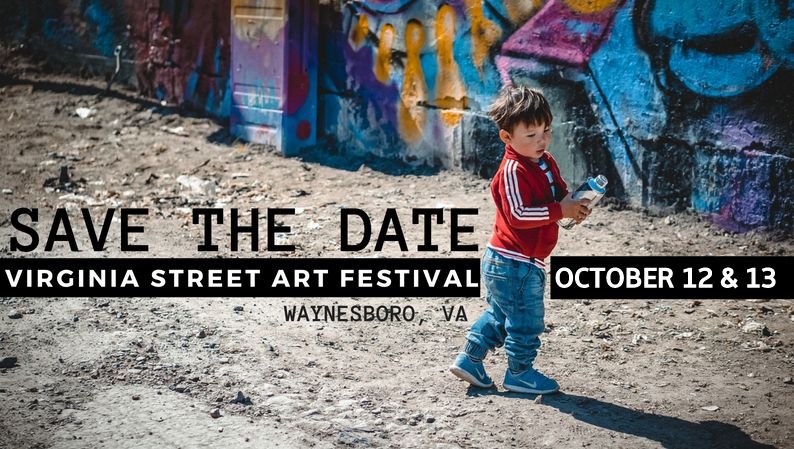 Follow us on Facebook and Instagram for the latest announcements as they unfold.